WELCOME TO YOUR PARISH COUNCIL WEBSITE
East Hoathly with Halland Parish consists of two parts that have grown around the A22 London to Eastbourne Trunk Road.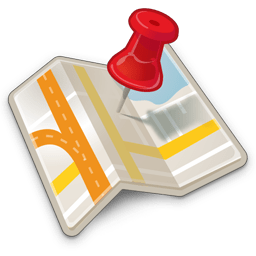 East Hoathly is a substantial village and Halland a smaller linear settlement, situated on the Low Weald of East Sussex.  The current population of the  parish is about 1300.  Both villages are mentioned in the Doomsday Book. Halland is the ancestral home of the famous Pelham family that produced two Prime Ministers, Henry Pelham who held the post in 1745 and 1754 and his elder brother, the Duke of Newcastle who was in office from 1757 to 1762.
The historic core of East Hoathly is a designated conservation area containing many listed buildings including the house of the famous Georgian Diarist Thomas Turner, the thirteenth century Kings Head Public House and the Parish Church with a grade two listed, fifteenth century tower.
The parish is renowned for several unique habitats ranging from orchids to rare butterflies. Moat Wood (purchased by the parish and managed by the Woodlands Trust) has archaeological significance, possibly being an outpost hunting lodge in earlier times. The wood is ecologically important for amongst other things its black adders and nightingales.
The parish has a highly active community fully utilising its many clubs and making regular use of its three pubs, village hall and playing fields. The Cricket Club was founded in 1759.  Of more recent vintage, the Bonfire Society leads a very colourful procession of similar societies through the parish every  November on the Saturday preceding Remembrance Sunday; its proud motto being "Lest We Forget".
The parish is twinned with Juziers in France and has an annual rotating visit.  The village primary school and church add much colour to the life of the community.  Surrounded by open countryside the parish is traversed by the Wealdway and Vanguard long distance footpaths.
EAST HOATHLY WITH HALLAND PARISH COUNCIL
Wealden District Council (WDC) has published its Local Plan – Issues, Options and Recommendations document - for consultation, which includes proposals for approximately 190 houses in East Hoathly and 30 in Halland.
The consultation closes on 14 December 2015.  Your views can be sent to WDC via the online questionnaire at www.wealden.gov.uk.  The link is on the front page.
Emails can also be sent to

ldf@wealden.gov.uk

or letters written to
Planning Policy, Issues, Options & Recommendations Consultation
Wealden District Council
Council Offices, Vicarage Lane,
Hailsham  BN27 2AX.
 Respond to the Wealdon Plan and use wording from this document to support your views: Recommendations Document